ARK MOVEMENT AUTISM AWARENESS 2021 @ THE ANAHEIM GARDEN WALK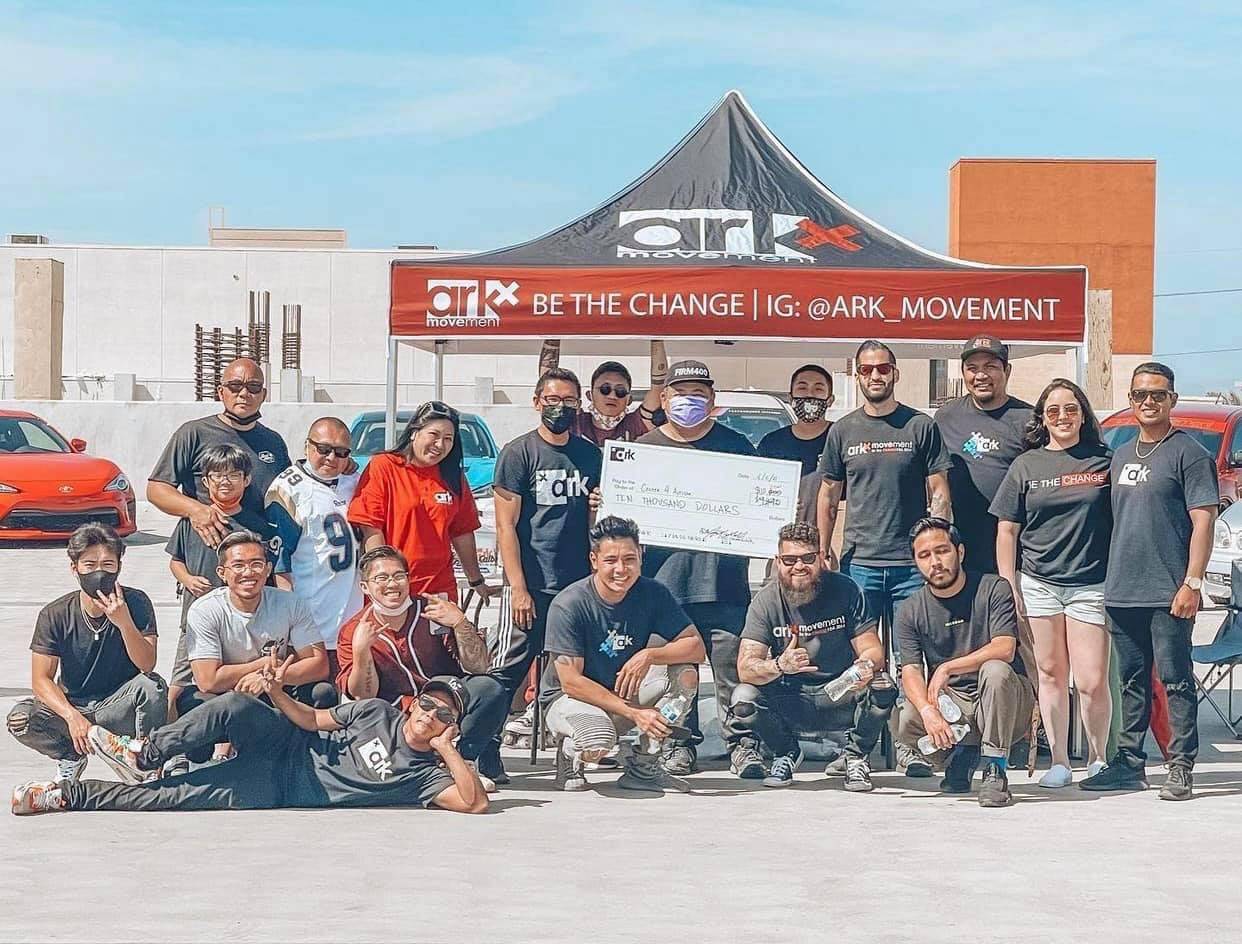 Photo Credit: Richard Dizon | Written By: Claim Ho
ARK MOVEMENT #AUTISMAWARENESS PART 2 COVERAGE HIGHLIGHTS!! We Had Such A Great Time Catching Up With Our Car Show Fam This Past Weekend!! @ARK_Movement Brought Our Local Communities Together Once Again All For A Good Cause For #AutismAwareness! @ARK_Movement Fam Surpassed Their $10K Goal Raising $10,200 For The @TheCenter4Autism !
S/O John Fujinami, Big Abe & The Beautiful Models @ The TF Model Lounge!! Big Thanks Mark Shipley
@1_cln_r , Jesse Budano
@tlrdjess , Jason Ma @ma_velous.adventures , Billy Chavez @310_fk8 For Displaying Their Awesome Builds & Thank You To Our Friend Lilly Evans
@lilly615_ For Hanging Out w/ Us @ Our Pop-Up! Mad Love To Broke & Famous @brokeandfamousclothing @eric.chico.pinpin and High Society @highsocietycc_ @1_cln_r @mightymouse_fk8 @fk8_serk @fk7_chris @s.af.media @310_fk8 & Fam For Hanging w/ Us & Always Supporting! Congrats High Society On Receiving The Best Team Award!
S/O To Mike Torino
@flpdrm , John Roxas
@jay_rxs , & Our @ARK_Movement Fam For Always Spreading Positivity In Our Communities!! KEEP DOING WHAT YOU'RE DOING!! Thanks For Inviting Us! AND THANKS TO ALL OF OUR FRIENDS FOR THE SUPPORT!!
-----------------------------------
Follow
🏻 @ark_movement
🏻
Follow
🏻 @firm400
🏻
Follow
🏻 @jdmsportnation
🏻
Follow
🏻 @4swaydesigns
🏻
Follow
🏻 @1_cln_r
🏻
Follow
🏻 @highsocietycc_
🏻
Follow
🏻 @brokeandfamousclothing
🏻
Follow
🏻 @tlrdjess
🏻
Follow
🏻 @jadeautostyling
🏻
Subscribe To Our YouTube:
http://www.youtube.com/firm400
Tags:
#ARKMovement #AutismAwareness #Center4Autism
Facebook Video Link:
(Can You Embed This FB Video?)
---