CARS N' COPTERS 2021 COVERAGE HIGHLIGHTS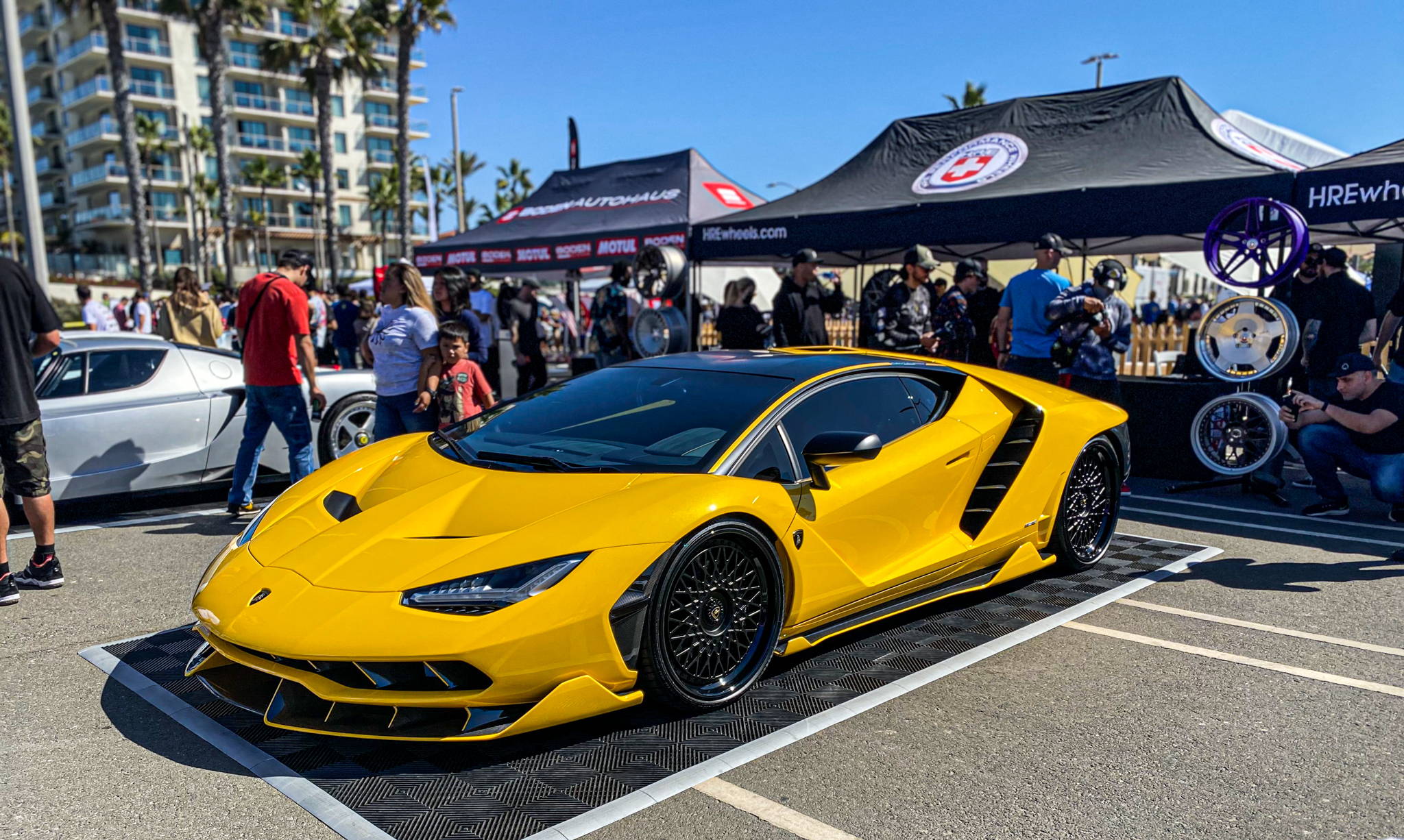 Photos By: Nickolas Vasquez | Written By: Nickolas Vasquez
What is a perfect California day? For some it might be the beach, but for car enthusiasts everywhere there is no greater joy than seeing hyper cars, helicopters and turbine powered boats too; Now that sounds like a perfect day. Cars 'N Copters in Huntington Beach was exactly that, which set an amazing vibe for a Sunday. Early birds had a chance to watch the helicopters land and take their place for the show. A couple hours after the air settled from the helicopters, the hyper cars started rolling in which started to increase the value of the entire lot by millions.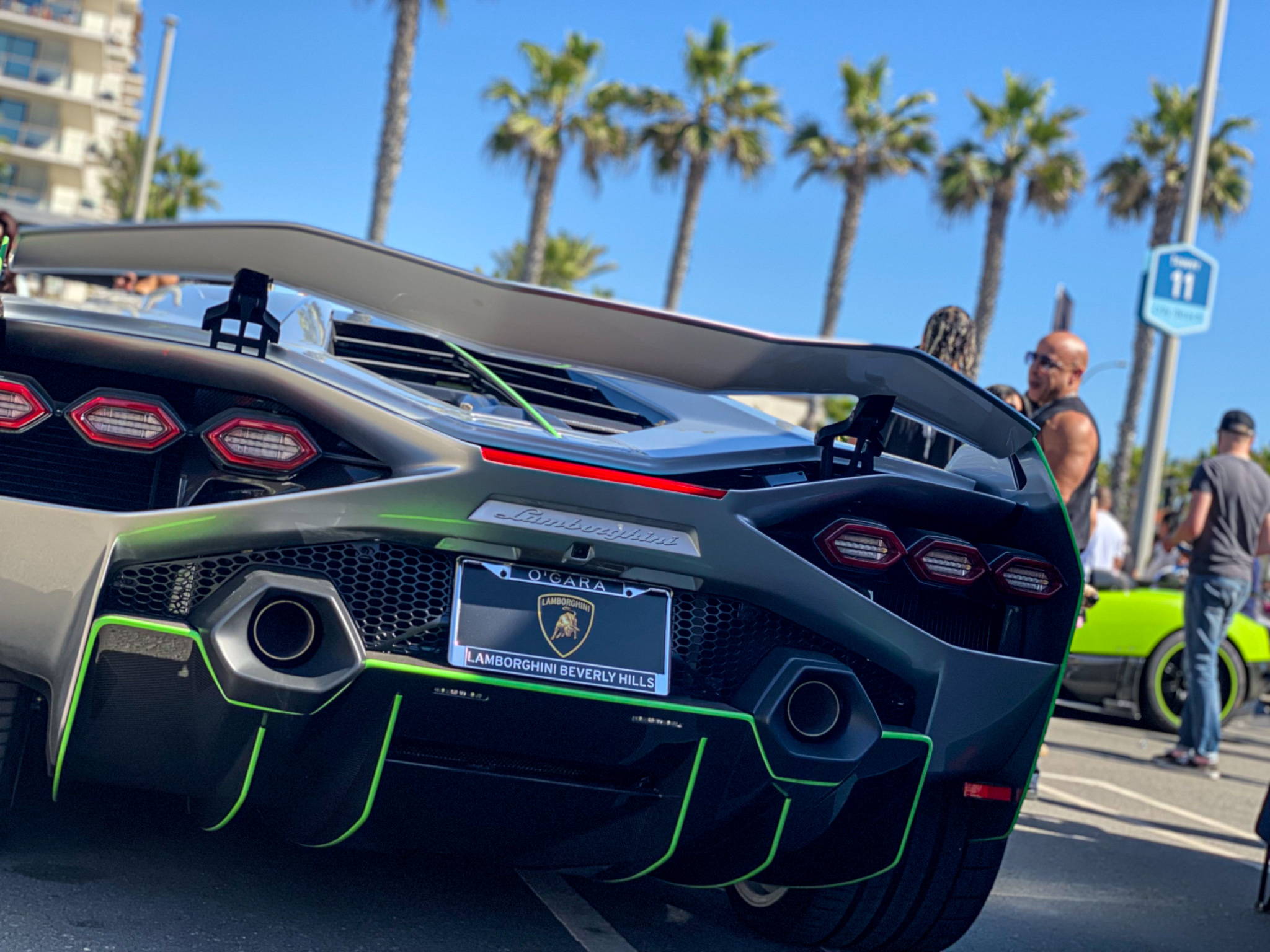 Hyper cars from the most notorious collectors in California were on the scene. Sennas, Speedtials, Regeras, and Paganis were only some of the many hypercar cars that were spotlighted. Boden Autohaus brought out a one of four stateside Ferrari Enzo and the all carbon Pagani Huayra on beautiful HRE's. Speaking of wheels If you are a car enthusiast and haven't seen the P1 on golden BBS LM's or the bright yellow Lamborghini Centenario on some all black HREs then you're missing out!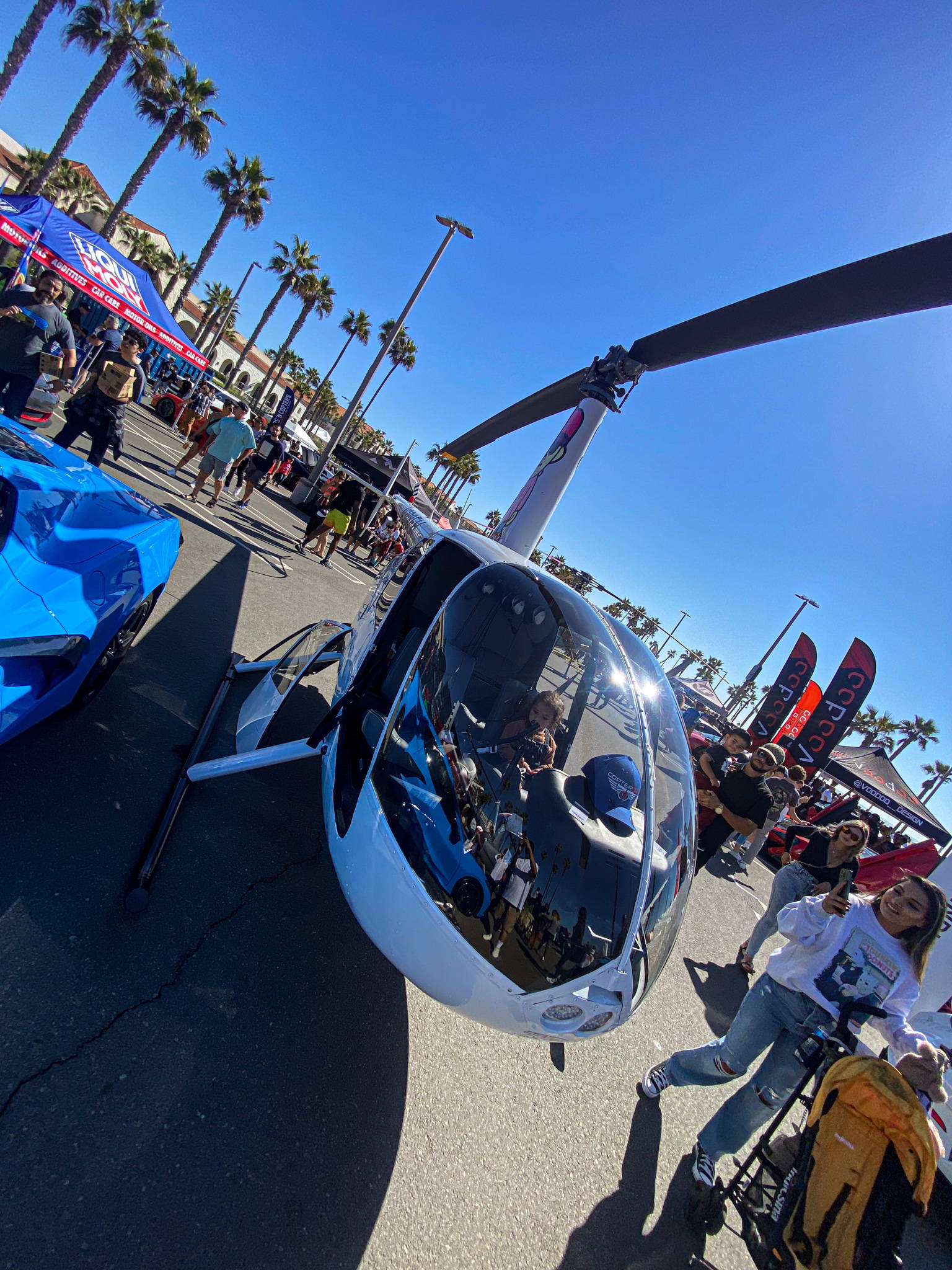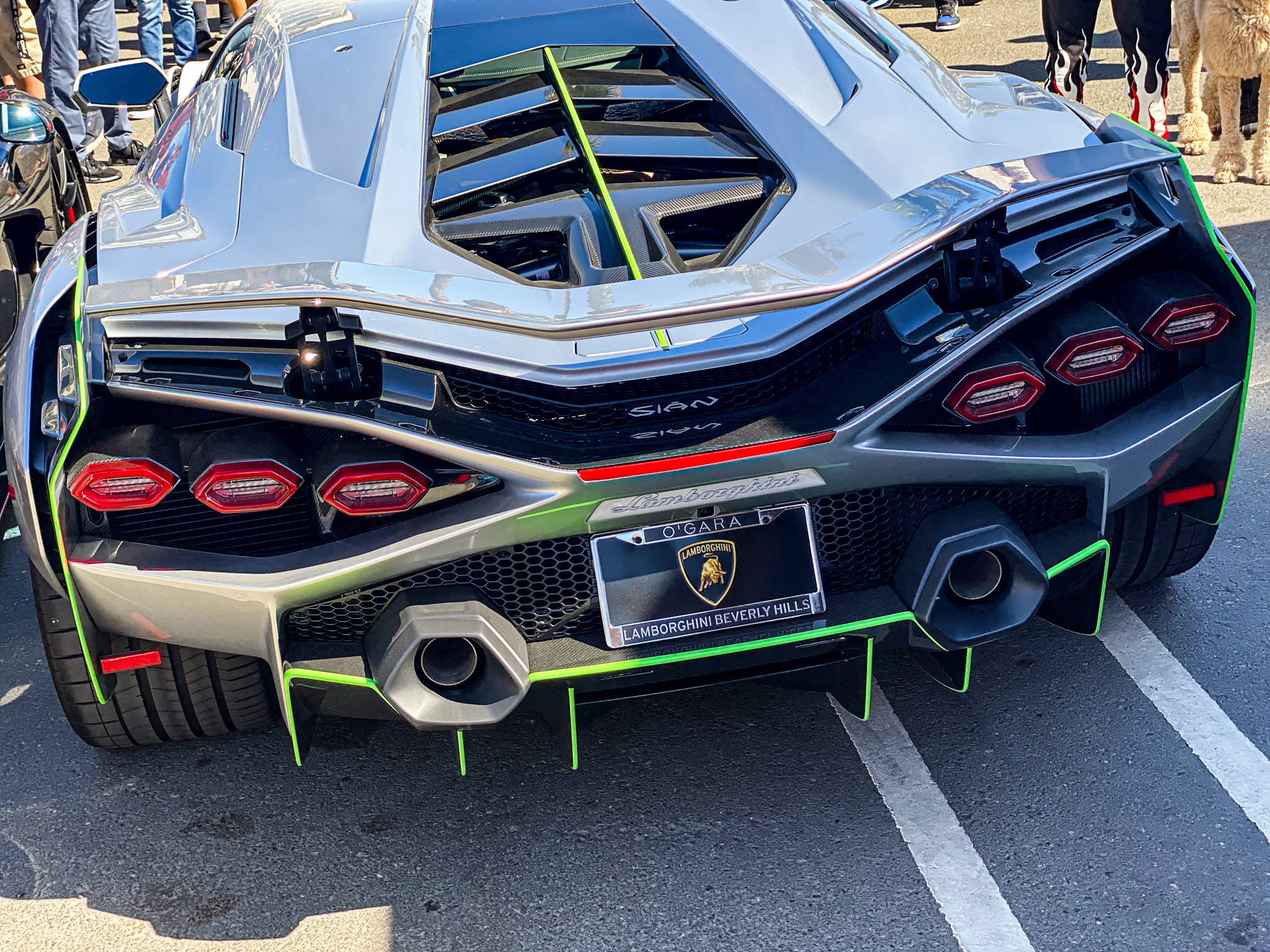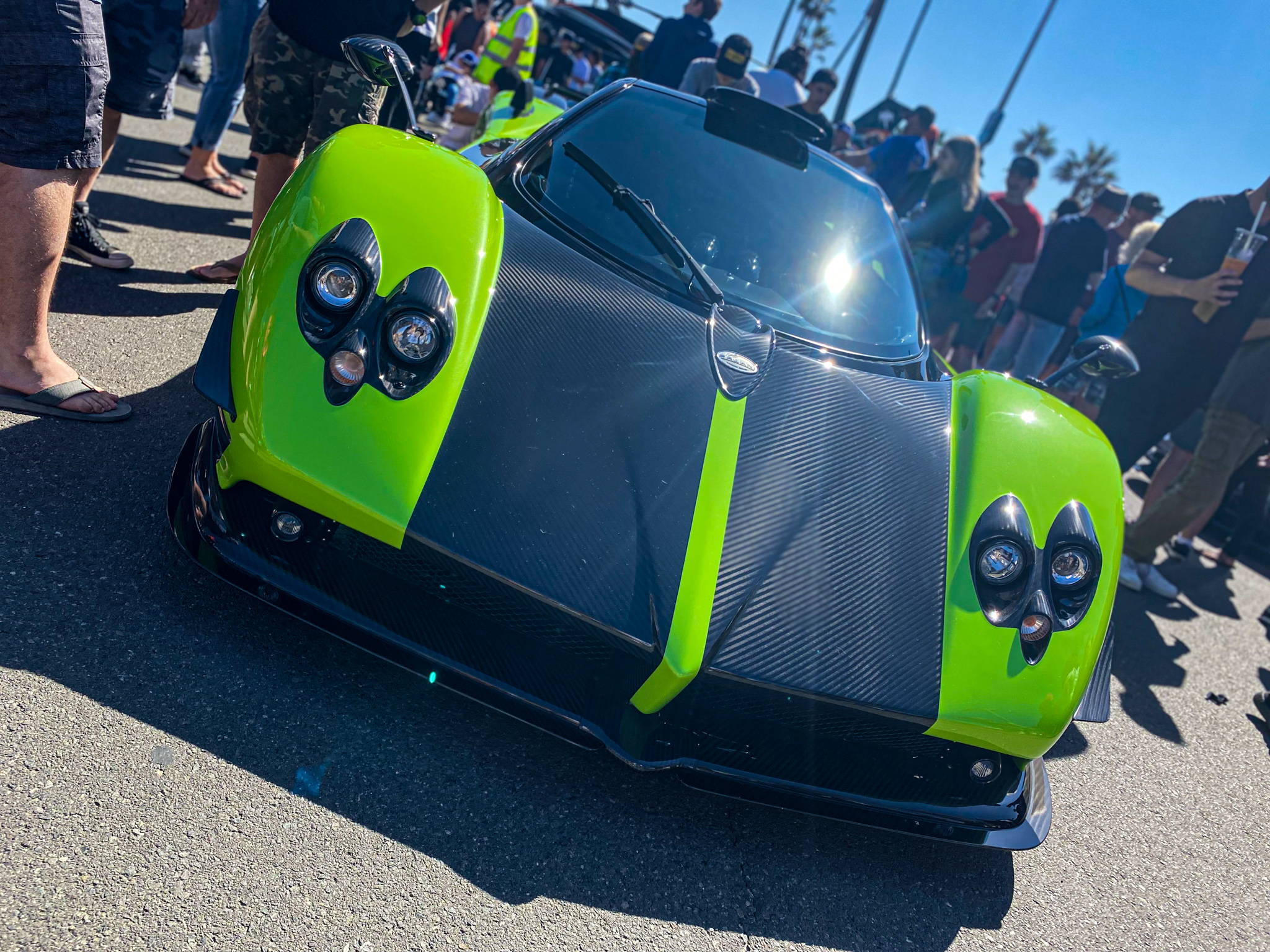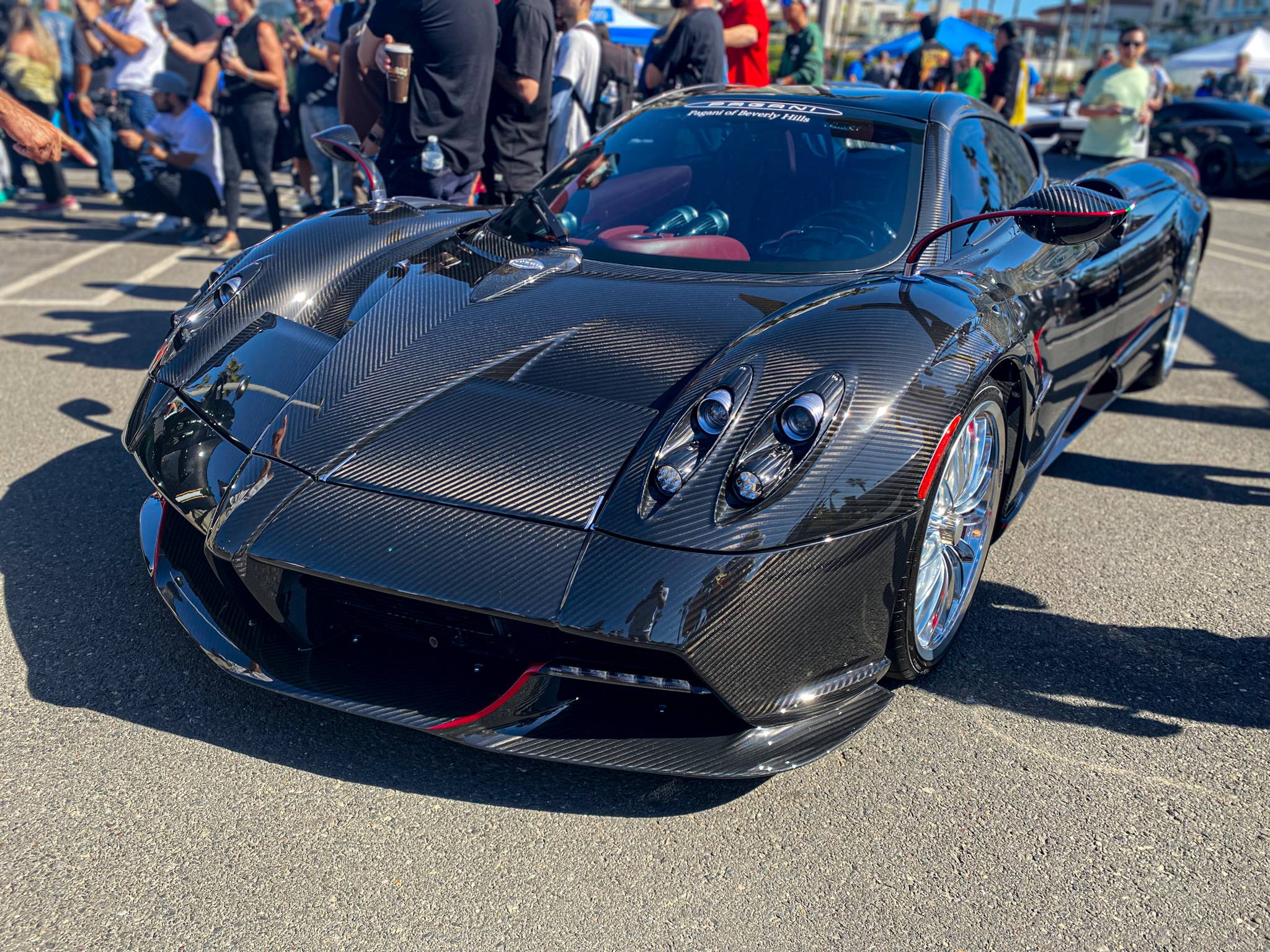 Having the Huntington Beach police and fire department, along with other community booths and activities truly brought out the families which made this a great event for car lovers of all ages. Seeing a variety of million dollar cars is not something we get to see every day. Thanks to people like Alex Choi, many of us had the opportunity to witness helicopters and top of the line modified cars like his V4 Lambo, all in the same place! I wonder who showed up in a Helinet A109 copter, they are a private plane charter company which have some of the best helicopters in the game. The police department too brought their HB-1 helicopter. Speedy Jeff made his presence known at the show by bringing his eurocopter ec120, Apollo IE, and turbine powered powerboat! You read that right, not turbo engined, not jet engined, but turbine engined. My head could fit in either of the turbines it had which was on the backside of this massive, and extremely long powerboat.
As the morning turned to afternoon and the sun at its highest point, the diamond dust incorporated into Dan's all carbon Regera shined so bright, it drew your attention from 50 feet away. Another shiner was the P1 GTR which was a candy red that looked ready for battle. Being in Huntington Beach on this specific Sunday was the absolute place to be and we can't wait to see what is flown in next year for Cars 'N Copters 2022!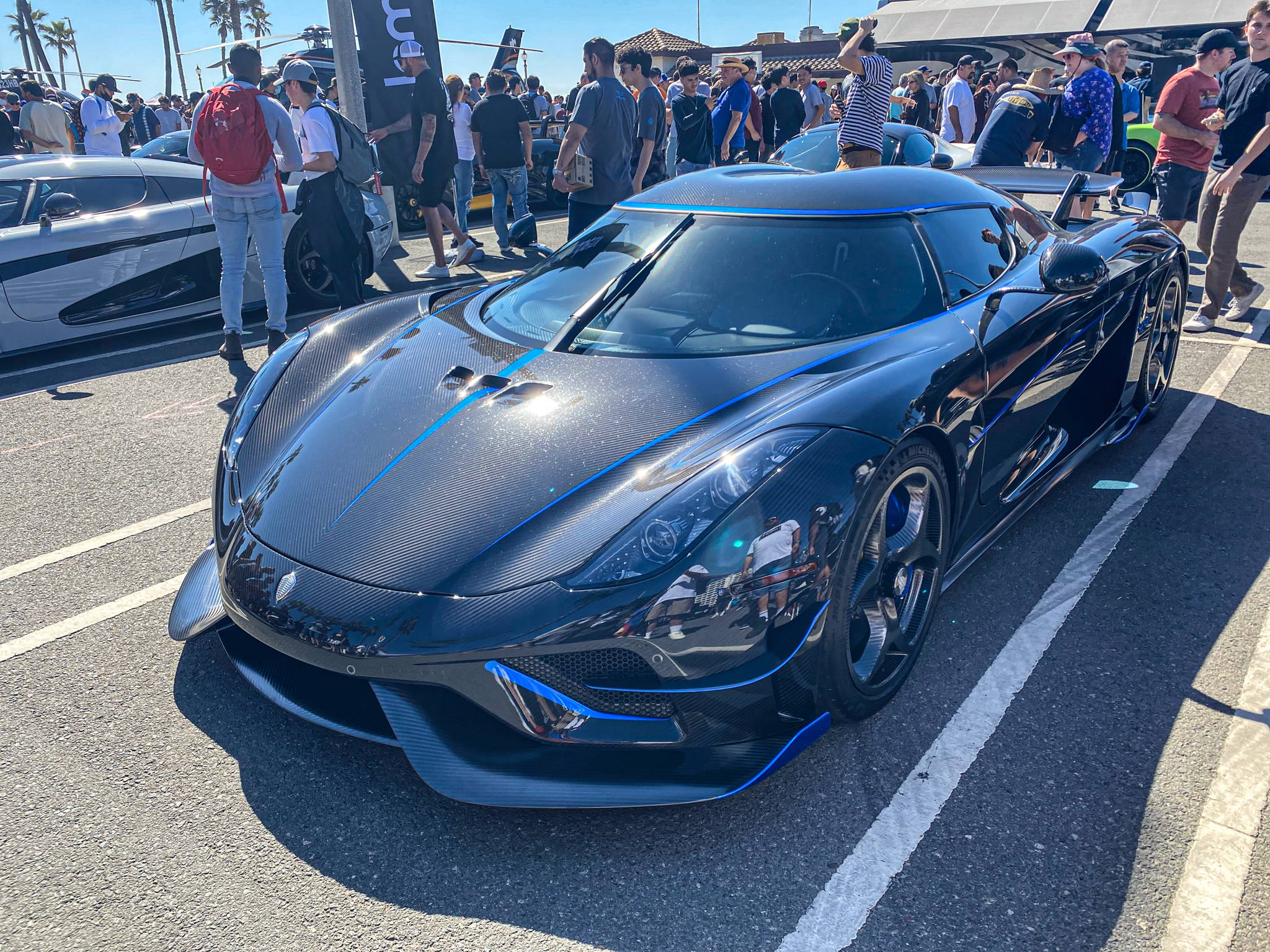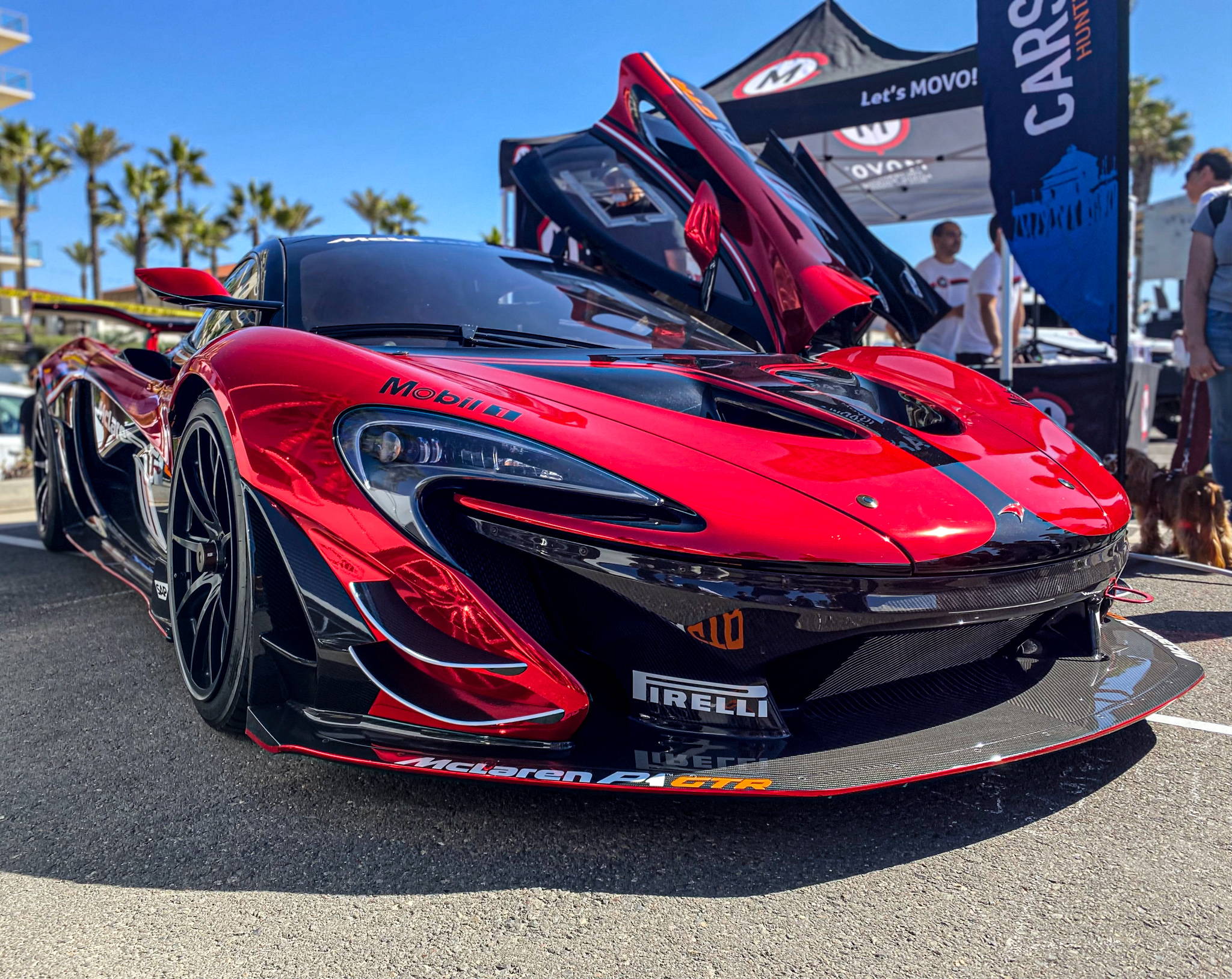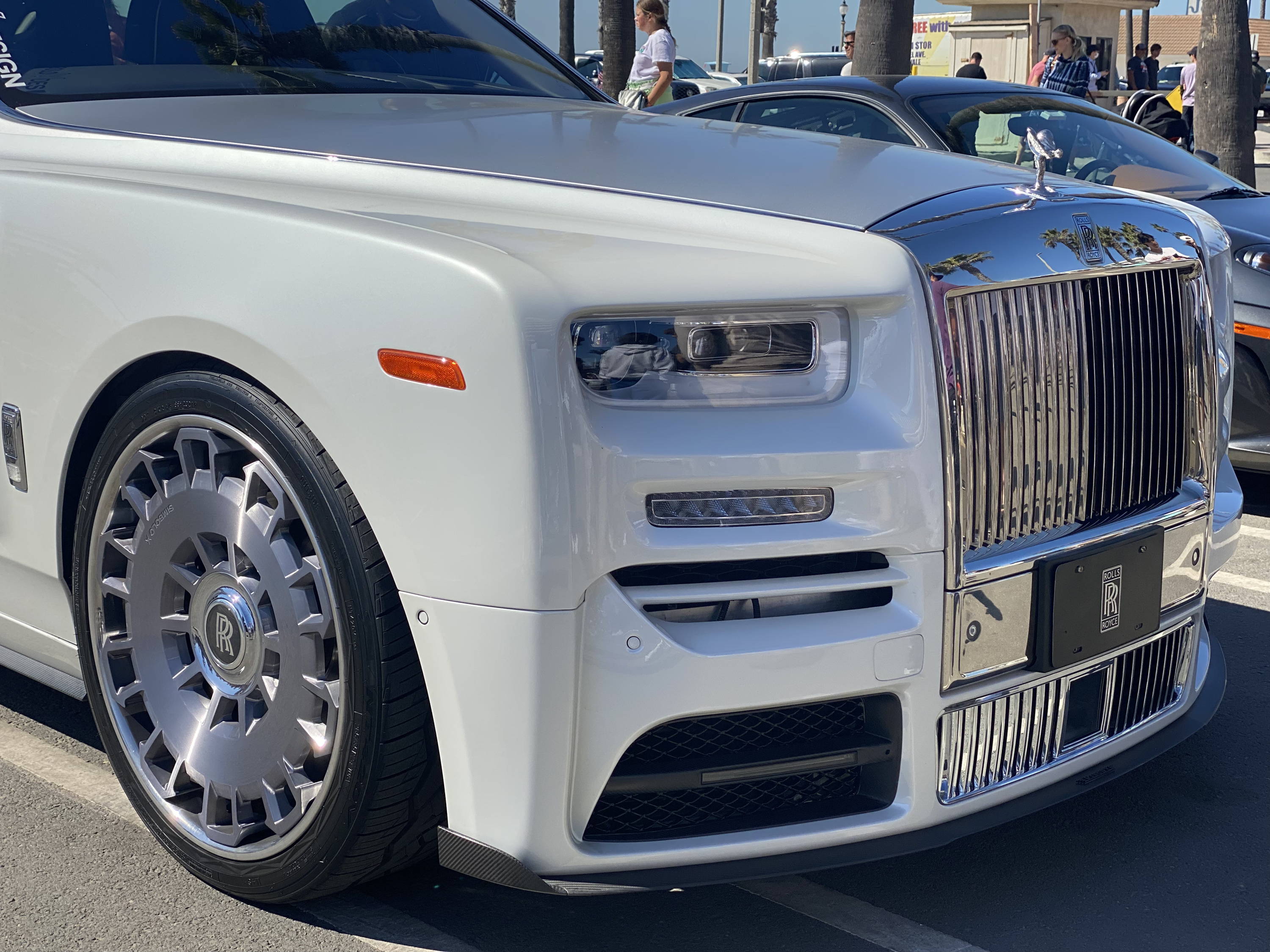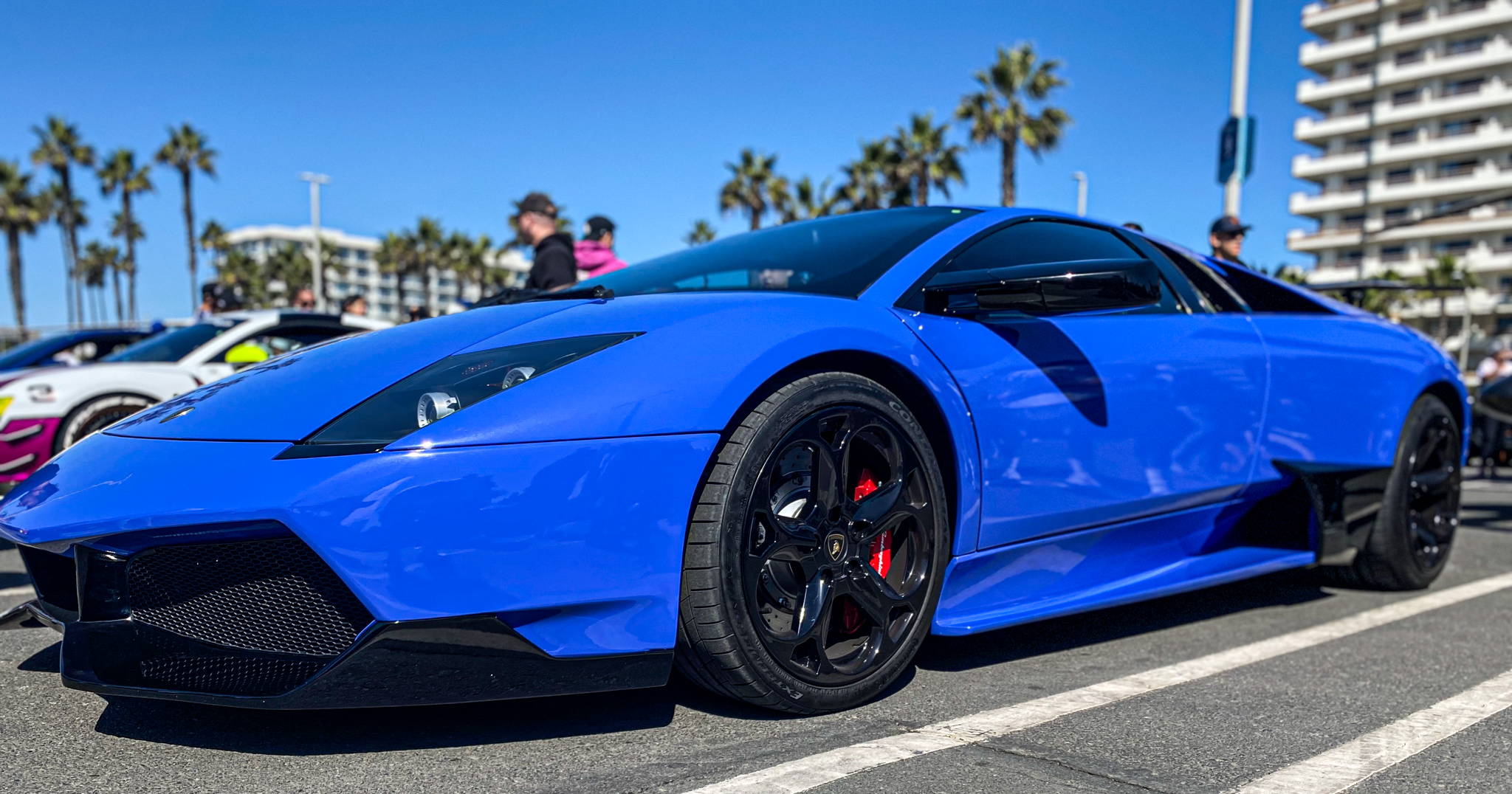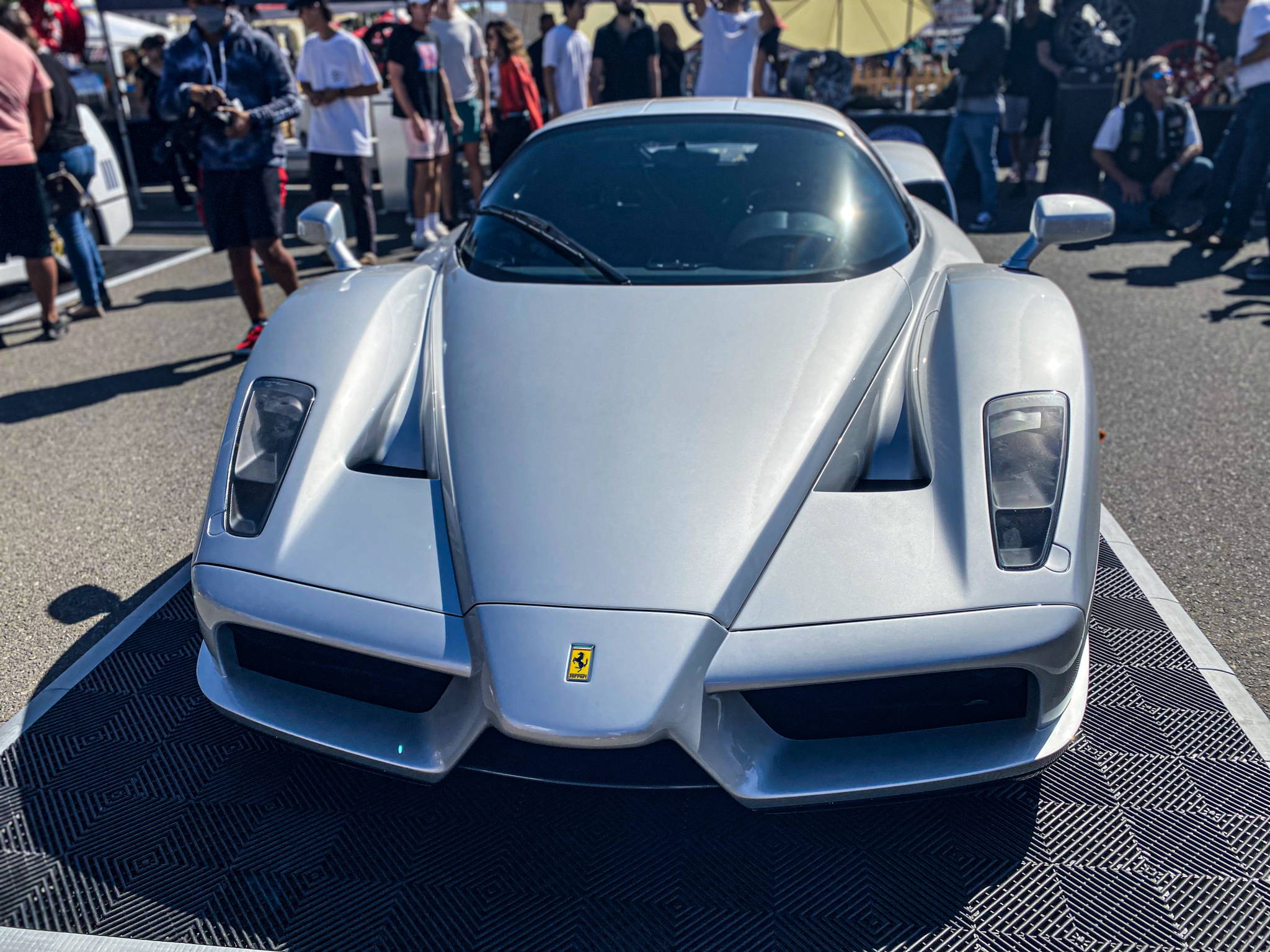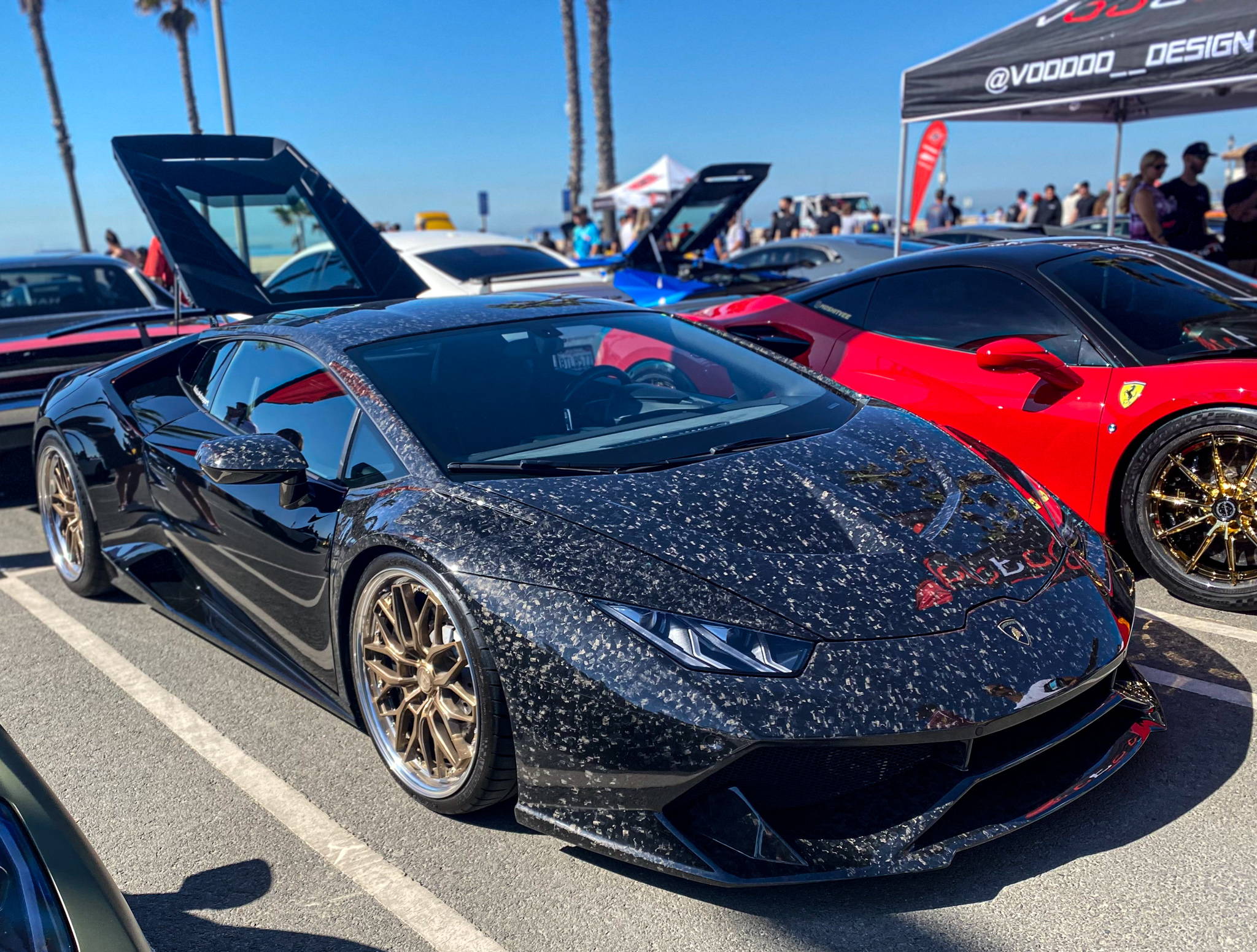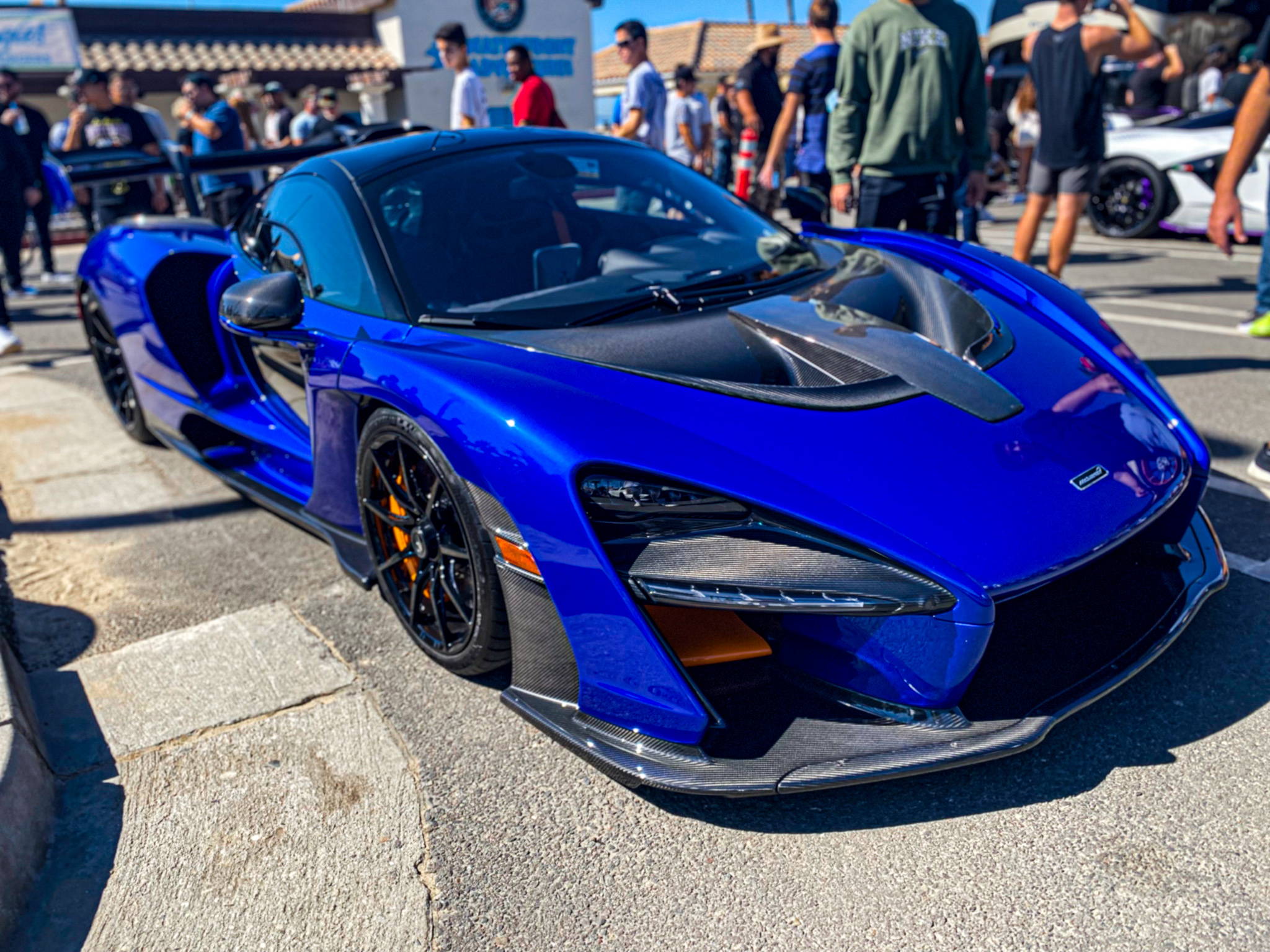 ---